Festive Season Preparation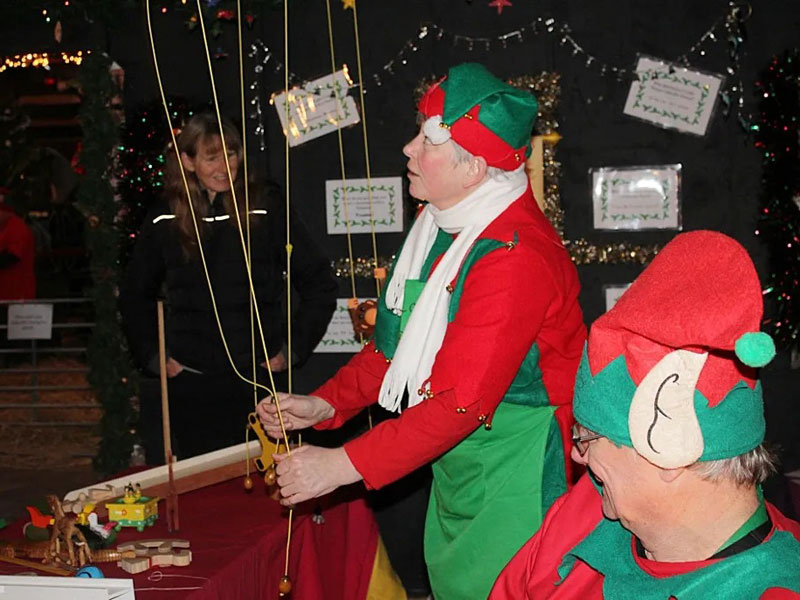 The days have got shorter and the nights longer and we've switched to winter opening hours at the museum. The volunteers are busy making sure all the artifacts are in good condition ahead of the winter weather. Many are kept busy sweeping up the leaves that fall from the many trees in the grounds while others ensure last minute maintenance projects are completed.
Despite the cold weather, it's an exciting time for everyone at the Rural Life Centre. Preparations have started for Santa's Special (well actually they started back in August). The decorations have started to pop up around the museum and Santa's grotto has magically appeared in the Frensham building.
Santa's Special is one of our favourite events of the year but it takes months of hard work and preparation by an army of volunteers. This year tickets have sold out in record time and it's frustrating to hear the disappointment on visitors voices when they realise they have missed out. We're often asked why don't we put more on. We'd love to but we already ask so much of our existing volunteers who give up so much of their time throughout the year to help at the museum.
If you have some spare time or you know someone who could offer up their time to help then why not get in touch.