Ragged Miser: The Crow Show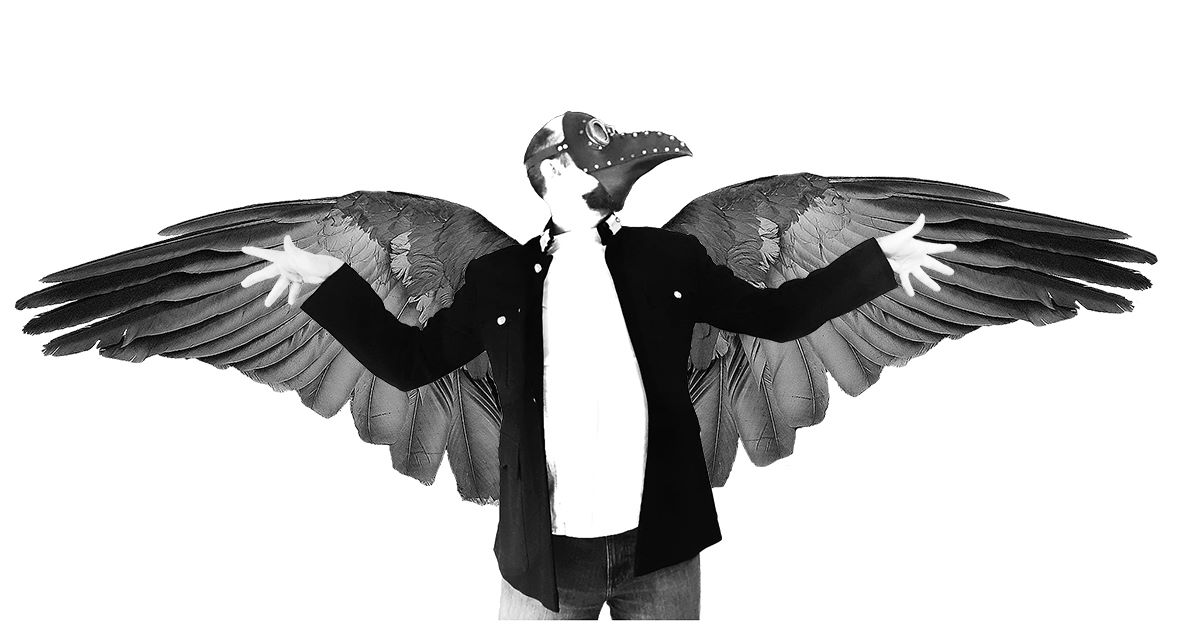 7th August
7.30pm-9.30pm
We are hoping to run this event on Saturday 7th August.  We are constantly reviewing the government restrictions regarding Coronavirus and we will keep you updated on the status of this event.
Tickets will be released once the Government restrictions have eased and it is deemed safe to run this event.  Watch this space for ticketing updates.
Crows, ravens, magpies and their relatives: The corvid COVID antidote of a new show for a reopening world.
Award-winning storyteller Jason Buck brings a collection of ancient, traditional and new, original stories and poetry.
– 'Rainbow Crow'
– 'The Morrigan' (epic poem)
– 'The Boy who grew up to be a man, who grew up to be a bird'
– 'The Scarecrow who drank so much he thought he was a peacock'
More stories to be announced!
Ages: Teen and adult (12+)