Rural Life Vintage Revival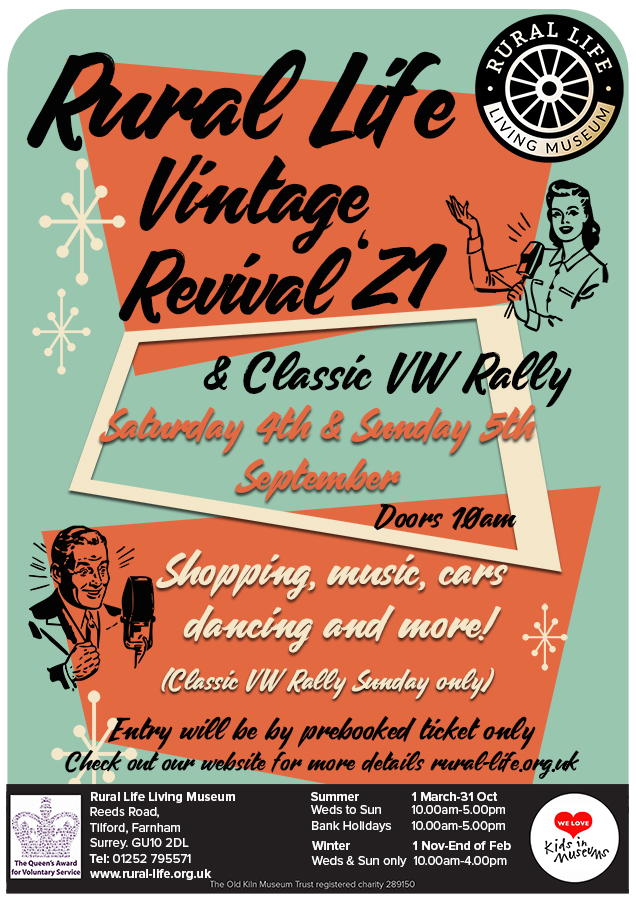 4th & 5th September 2021
This 1940s & '50s weekender offers a wealth of activities including shopping, music, vehicle displays and much more.  This year we will be back bigger and better with more entertainment, shopping and activities.  This year we will be welcoming The Doel Brothers, Grizzly and the Grasshoppers, The TR5s and Gentleman Tim and the Contenders.  On Saturday 4th September, the Revival will be open longer from 10am to 8pm.  We will also be hosting our usual evening dance from 8pm and music will be provided by The Hot House Combo.  Tickets are available here.  Camping tickets are also available for Saturday night only.
The Revival will be open 10am to 5pm on Sunday 5th September and this year we will have a Classic VW Rally running alongside the Revival on Sunday 5th September.  If you have a classic VW that you would like to bring along, please register here.
We are now taking stall bookings for this event.  If you sell vintage, retro or upcycled items, please download our stallholder pack.