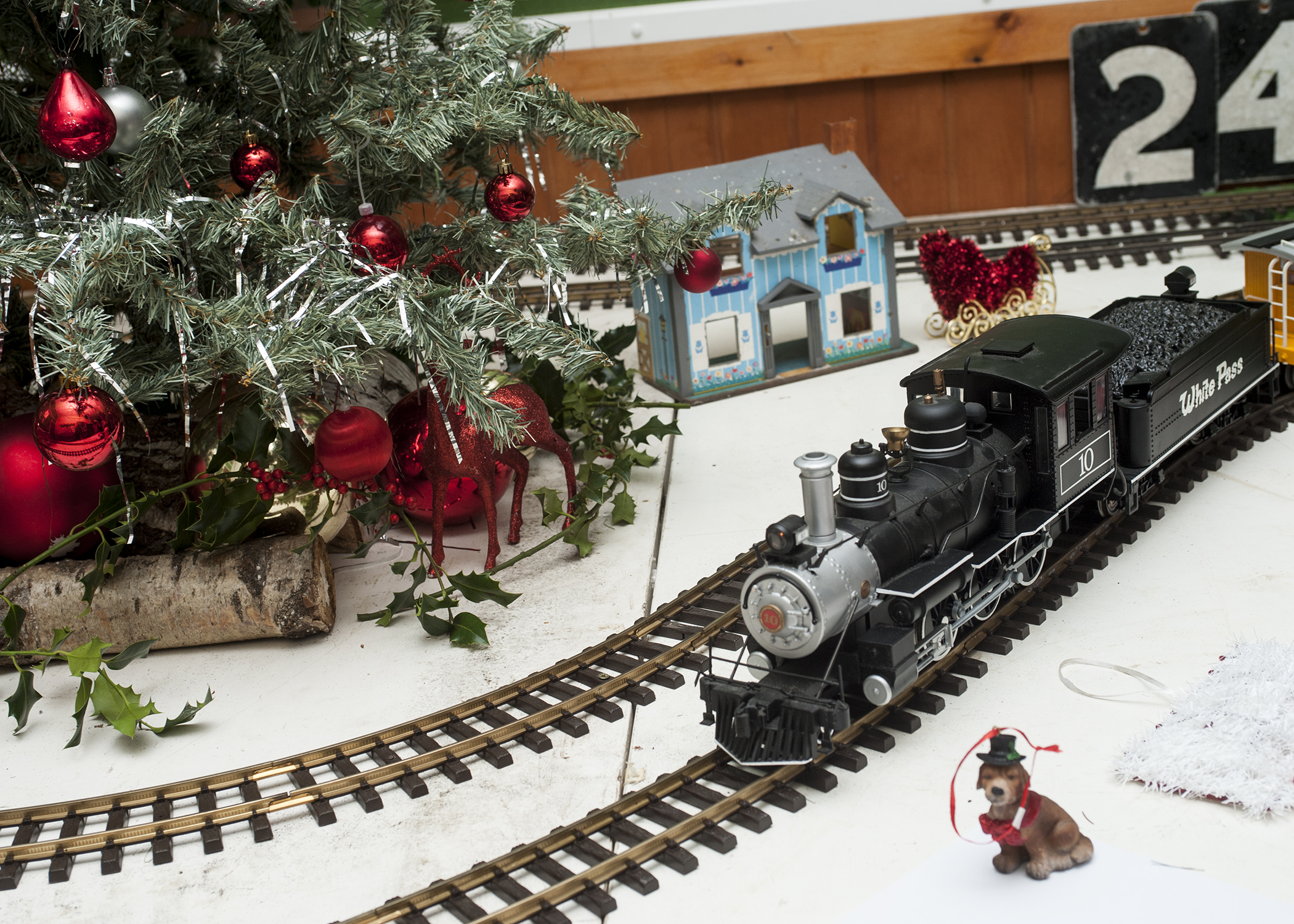 December 5th, 6th, 12th & 13th December 2020.
We will be running our Santa Specials over the first two weekends in December.  This year the event will be run in a slightly different format to keep everyone safe during their visit to see Santa but there will still be a magical train ride and a Christmas wonderland to explore before meeting Santa and receiving a child's gift for each child in your group.  The ticketing system is slightly different to accommodate our social distancing measures and group bookings are limited to six people or fewer.  Entry to this event is by pre-booked ticket only.  You can book your tickets below.
After your steam train ride and on your journey to meet Santa you will take a guided walk to the Elves Workshop, visit our historical shop fronts that will be all dressed up for an old fashioned Christmas, see the first Christmas scene in our chapel, window shop for bicycles at Deeks Christmas Cycle Workshop, meander through our magical woodland walk and try to spot the fairies behind their fairy doors or have a go at the children's activities on offer.
When booking your ticket, you will need to choose a time slot and a carriage within the time slot.  Due to Covid restrictions we are only able to offer tickets in groups of two, four or six people.   We have put extra measures in place to ensure your safety during your visit. On booking, you will have your own train carriage reserved for you. Our carriages are only big enough for one social bubble.  Please choose the number of people, 2, 3-4 or 5-6 that you require from the list.  Each social bubble booking will have a train carriage to themselves to ensure our visitors are not put at risk.  Extra work is going into ensuring that everyone has a safe and enjoyable visit with Santa.
Once you have booked your ticket please make a note of the time slot as we will need visitors to be at the Reeds Road train station on time to meet their train.  Please arrive 5-10minutes before the time given on your ticket.  The time on your ticket is the time that the train departs the station. This year we cannot take any late arrivals due to Covid restrictions.  We have social distancing measures in place to ensure that everyone has a safe visit, please bring face coverings with you and adhere to the social distancing guidance in place at the museum.
The Old Kiln Cafe will be open for refreshments after your visit.
Tickets are limited this year and will be released at 12noon on Saturday 17th October.  Get your tickets below.
In case of further lockdown restrictions causing this event to be cancelled, you can either defer your ticket to next year's event or we can offer an 85% refund on your booking, the balance of which will cover administration costs.